Elder Care in Cherry Hill NJ
Everyone young and old can benefit from exercise. Even seniors who suffer from chronic health conditions are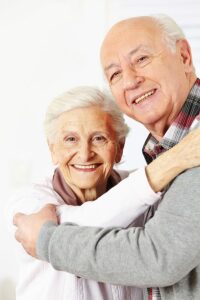 encouraged to engage in some form of exercise. If walking is too boring and if bicycle riding is too strenuous, encourage your client to try something fun and energetic – dancing. Dancing offers many health benefits to people of all ages. Here are some reasons why elderly health care providers should get out their client's dancing shoes and boogie.
Increases Strength and Balance
Studies show that salsa dancing can help improve balance and strength. It's a very safe exercise and the benefits come very quickly. Just a few weeks of regular dancing can bring about improved motor skills.
Reduces Mood Disorders
Dancing is good for not only the body for the mind as well. Dancing simply makes you happier and can therefore offer many benefits for those who suffer from mood disorders. Clients who suffer from anxiety, stress, insomnia and even depression can reap the benefits of dance. A study showed that men and women who suffered from these disorders and enrolled in a two-week tango class saw improvements in their mood.
Offers Benefits of Aerobic Exercise
Don't want to go to the gym to get cardiovascular exercise? Dancing offers aerobic advantages. Learning to waltz offers the same benefits as walking or riding a bike.
Alleviates Stiffness and Pain
Seniors with arthritis or other types of discomfort in the hips or knees can benefit from dancing. Studies show that in some cases, the pain decreased so much that medication dosages were reduced. Seniors who complete a 12-week low-impact dance program also gain more flexibility and the ability to move at a quicker pace. By moving around more easily, seniors are able to gain more independence and remain in their home longer.
Prevents Dementia
While many seniors prefer to ward off dementia by engaging their brains in activities such as crossword puzzles or reading, dancing offers the best results. Studies show that, surprisingly, seniors can reduce their risk of developing dementia by as much as 76 percent by dancing regularly. What makes dancing so beneficial? It combines brain activity with physical activity, making it the best exercise of all.
Dancing is an activity that nearly all seniors can do. Those with arthritis, asthma, cancer heart disease and dementia can reap the benefits of dancing. However, your client should check with his or her doctor before beginning an exercise regimen.
If you or an aging loved one are considering hiring elder care services near Cherry Hill, NJ, call the caring staff at Helping Hands Home Care today at (908-418-4299).
Providing Home Care Services in all of Northern and Central NJ, including Clark, Westfield, Cranford, Scotch Plains, Rahway, Linden, Summit, Edison, Elizabeth, Mountainside and the surrounding areas.
Latest posts by Robert D'Arienzo
(see all)