Home Care in Cranford NJ
An emergency such as a flood or hurricane is not something that you ever want to think that you will experience in the course of your home care journey with your aging parent. Not being prepared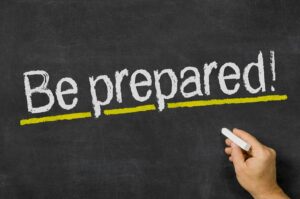 for the possibility of such emergencies, however, can put your loved one in a very dangerous situation should an emergency arise. Putting together an emergency plan is at the center of being prepared for an issue such as a weather disaster. This plan should include where your parent will go, who will be contacted, and how to handle the issues that can arise. It should also include the preparation and maintenance of an emergency kit. While you are going through all of these steps of preparation, however, one consideration that you should not overlook is your parent's home care provider.
Your parent's in home health care services provider is an important element of your loved one's life. Keeping this in mind when creating your emergency approach will help to put everyone's mind at ease and ensure that whenever an emergency does arise, everyone will be safe and prepared.
Let these tips guide you in making sure that your parent's home care provider is part of your emergency plans:
Emergency contact information. When there is an emergency, the contact information available can be critical in keeping your parent safe. Make sure that in addition to contact information for you, you also include your parent's in home health care services provider. This way if an urgent situation arises and your parent or a rescue worker needs to contact someone, there is more than one option available.
Meeting places. Establishing a meeting place outside of the home as well as one out in the community can play a vital role in helping making an emergency less stressful. Whether there is a fire, a storm, or an earthquake, if something unexpected happens, you want to know that everyone is safe and accounted for. Make sure that your parent's home care provider knows where these spots are. This way if the emergency occurs when she is present, she will be able to quickly account for your loved one. Having her know about a spot away from the home, such as a specific store or parking lot lets you have someone centralized where the group can meet in the event that the emergency strikes when everyone is not home.
Emergency kit. Every home should have an emergency kit prepared with supplies that can help people get through challenging situations. This kit should include food, water, medications, first aid supplies, clothing, and critical personal information. You should make sure that this kit has enough supplies in it to properly support your loved one for at least three days. Create a second emergency kit that will support your parent's care provider in the event that she is with your parent when the emergency occurs. These kits should be easily accessible so that they can get to the kit when the need arises.
If you or an aging loved one are considering hiring home care services near Cranford, NJ, call the caring staff at Helping Hands Home Care today at (908-418-4299).
Providing Home Care Services in all of Northern and Central NJ, including Clark, Westfield, Cranford, Scotch Plains, Rahway, Linden, Summit, Edison, Elizabeth, Mountainside and the surrounding areas.
Latest posts by Robert D'Arienzo
(see all)