Senior Care in Edison, NJ – Soda vs. Coffee for Stroke Risk
The next time you enjoy your steaming cup of hot coffee, you can feel good about yourself that you are doing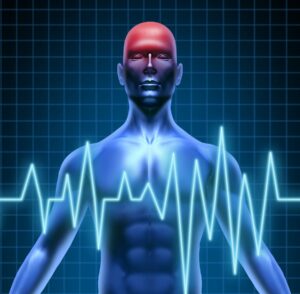 something positive for your health. Recent reports in the American Journal of Clinical Nutrition show that drinking coffee can actually lower a person's risk for having a stroke. However, the news is bad for people who drink sodas, either regular or diet. The research discovered that besides the long touted health problems related to drinking sugar laden sodas such as diabetes, obesity, high cholesterol, high blood pressure, heart disease and gout, soda lovers can now add strokes.
This increase in strokes also includes diet sodas that are filled with many artificial sweeteners. "…the number of subjects studied was high. Researchers evaluated soda consumption among 43,371 men who participated in the Health Professionals Follow-Up Study between 1986 and 2008, and 84,085 women who participated in the Nurses' Health Study between 1980 and 2008. During that time, 2,938 strokes were documented in women, and 1,416 in the men."
So how does a seemingly harmless can of cold soda put someone at a higher risk for having a stroke? "…researchers concluded that the heavy sugar load created regular spikes in blood glucose and insulin, eventually leading to glucose intolerance, insulin resistance and inflammation. Those physiologic changes in turn can influence atherosclerosis, plaque stability and thrombosis—all risk factors for ischemic stroke and dementia."
(Source: http://www.agingcare.com/Articles/coffee-lowers-stroke-risk-175062.htm)
The research pointed to the fact that women who drink sodas have a much higher risk of strokes than men who drink sodas. However, those who enjoyed a cup of coffee instead of soda, stroke risks dropped as much as ten percent.
Some of the reasons why coffee is seen as a healthy beverage for your body:
Coffee is loaded with heart-healthy antioxidants.
It contains an ingredient called chlorogenic acid that can help lower a person's risk for diabetes, which in turn lowers their risk for strokes.
One cup of coffee a day can lower someone's risk by about 20-percent as opposed to someone who drinks coffee on an occasional basis.
These research findings would point to the benefits of tossing the soda habit in favor of coffee. Any way you look at it, cutting back on sodas and other sugar-laden drinks is definitely the best thing to do for your health.
Does your senior parent need more help at home with everyday tasks? Consider hiring senior home services to meet your loved one's daily needs.
If you or an aging loved one are considering hiring senior care services near Edison, NJ, call the caring staff at Helping Hands Home Care today at (908-418-4299).
Providing Home Care Services in all of Northern and Central NJ, including Clark, Westfield, Cranford, Scotch Plains, Rahway, Linden, Summit, Edison, Elizabeth, Mountainside and the surrounding areas.
Latest posts by Robert D'Arienzo
(see all)