Caregiver Stress – Why Caregivers Need to Download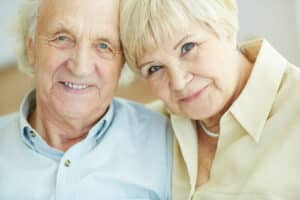 As a caregiver you may experience some really strange and out of character behaviors from your elderly loved ones. Some things may shock you or annoy you or just frustrate you. As much as you love your dear family member, it doesn't mean caregiving is easy or simple. The reality is, it's neither.
Caregivers need to be able to vent or download their frustrations somewhere. Sometimes a friend or family member is willing to listen to their stories and their need to talk to someone, but it's usually another caregiver who truly understands what they're going through. A good place to vent and download when you really feel like you need to tell someone and get it off your mind is a caregiver forum. The following excerpts are examples of caregivers downloading some of their caregiving experiences and getting some support and helpful words from other caregivers.
Colleen was overwhelmed when she looked at her toothbrush and figured out her mom had used it to brush her hair with. After the initial shock wore off, she was able to laugh a little. She sure was glad she looked at it before she put it in her mouth, and saw all those curly gray hairs stuck all over it. She loves her mom but wow, there are some surprises some days with her mom's dementia!
Vicky couldn't handle watching her mother in law (MIL) eat. Her MIL was quite messy and spilled all over her clothes. She spilled on the table and floor too and then picked it up and ate it. She would even do that with pasta and other wet, sloppy foods. Vicky just couldn't handle it. And the slurping sounds really got to her too. The way she figured out how to cope with this was to put on some gentle music and find something else to do until her mom was finished eating. Then she would go back and help clean it up once her mom was done eating.
Anthony said that what got him the most frustrated was having to listen to his mom accusing him of things he didn't do. She would accuse him of stealing her money, hiding her purse, and lots of other random things. At first he would prove to her he didn't do it by showing her where her purse was and that her money was still in there and so on. But his mom would still argue. Anthony noticed that no matter how much he argued with her, she forgot about the whole thing anyway in a short while. Soon he figured out he would much rather not argue at all, and wait until she had forgotten everything.
Colleen, Vicky and Anthony all found help from other caregivers through their thoughtful comments on the caregiving forum.
If you or an aging loved on need a break from caregiving in Clark NJ, call the caring staff at Helping Hands Home Care. 908-418-4299 Providing Home Care Services in all of Northern and Central NJ, inluding Clark, Westfield, Crawford, Scotch Plains, Rahway, Linden, Summit, Edison,Elizabeth, Mountainside and the surrounding areas.
Latest posts by Robert D'Arienzo
(see all)