As a family owned and operated organization, we treat our customers and caregivers as an extension of our family.  We offer our clientele the opportunity to speak with a highly trained individual 24 hours a day / 7 days a week in regards to the many aspects of the care we provide. Through our 20 years of experience in helping many families with a wide variety of needs, we know that our services are not only for the person receiving the assistance but also so their loved ones can have the peace of mind of knowing that our quality caregivers are providing reliable and amenable services while taking a proactive approach to our customers care.  
Helping Hands Homecare Provides Specialized Support
As we age, having a trusted companion and guide can make all the difference when it comes to remaining independent, active and emotionally fulfilled in the familiar comfort of home. Companion care offered through  Helping Hands Homecare provides far more than just physical assistance – it focuses on nurturing the whole person through social engagement and compassionate support. Our experienced caregivers become valued friends, ensuring you live life to the fullest.
What is Companion Care?
Companion care involves a professional, trained caregiver assisting you or your loved one in your own home with:
Daily tasks like cooking, errands, laundry

Medication reminders and health monitoring

Transportation to appointments and outings

Physical assistance with mobility and personal care 
But unlike standard home care that focuses on physical needs, companion care also emphasizes:
Social interaction and mental stimulation

Emotional support and caring companionship

Improving quality of life and supporting independence
The right companion becomes a trusted partner focused on your overall happiness and comfort day-to-day.
Services a Trusted Companion Can Provide
With a Helping Hands Homecare companion, you can look forward to professional assistance and caring support including:
Daily Living Activities 
Meal prep, shopping, laundry

Light housekeeping and tidying  

Medication reminders and health monitoring

Escorting to appointments and errands
Social Engagement
Friendly conversation and attentive listening   

Accompanying on community outings

Encouraging family/friend visits and interactions

Stimulating cognitive activity and hobbies  
Respite for Family Caregivers
Providing care services so family can take a break  

Ensuring loved one's needs are met in family's absence

Offering family reassurance and peace of mind
Overall Support and Reassurance
Building a trusted, caring relationship  

Promoting independence and dignity

Ensuring comfort, security and confidence


Helping Hands Homecare companions become trusted allies focused entirely on you or your loved one's well being and highest quality of daily life.
We offer our clientele the opportunity to speak with a highly trained individual 24 hours a day / 7 days a week in regards to the many aspects of the care we provide.
Providing Companion Care Services throughout Northern and Central New Jersey, including Clark, Westfield, Cranford, Scotch Plains, Rahway, Linden, Summit, Edison, Elizabeth, Mountainside, Short Hills, Millburn, New Providence, Berkeley Heights, Kenilworth, Chatham, Madison, Metuchen and surrounding areas.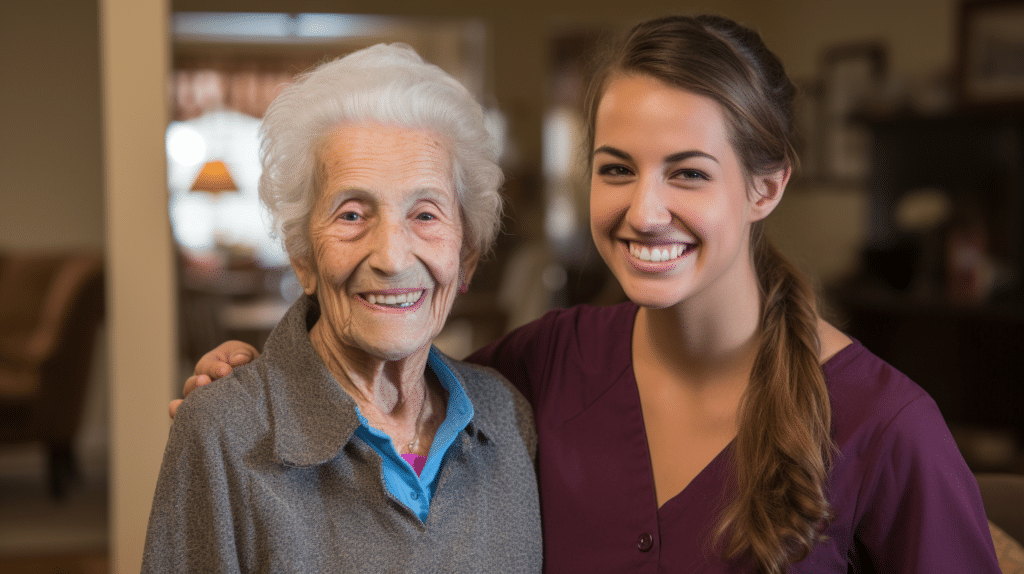 Our Commitment to Quality Companion Care
Helping Hands Homecare understands the positive impact thoughtful companion care can have. Our commitment includes:
Screening Qualified Companions
We carefully screen applicants to ensure they have the empathy, dedication and professionalism required to nurture and support you or your loved one on a personal level.
Specialized Training  
In addition to their professional credentials, we provide extra training on communication strategies, cognitive support, and person-centered care approaches.
Customized Care Planning
We take time to understand the interests, preferences and unique needs of each client. Care plans detail the individualized assistance and companionship required.
Ongoing Oversight 
Our management team regularly evaluates each companion caregiver's performance and incorporates family/client feedback to ensure complete satisfaction.
At  Helping Hands Homecare, we uphold the highest standards when it comes to companion care so you can rely on our compassionate team. Please reach out to learn more.
The Many Benefits of Compassionate Companionship
Meaningful companionship and caring support can profoundly impact wellness. Benefits include:
Emotional Support
Having someone to confide in and talk through concerns with has been shown to reduce stress, anxiety and depression. A companion's reassurance and attentive listening ear promotes emotional health.
Cognitive Stimulation  
The social interactions, mental exercises and engaging hobbies a companion facilitates help exercise the mind and enhances alertness. This strengthens cognitive functioning.
Social Connectedness
Loneliness has been linked to a range of health issues. A companion provides valued friendship and ensures seniors stay socially engaged within their community, combating isolation.
Improved Daily Life 
With a helper attending to tasks like chores, errands and appointments, seniors gain freedom to focus on activities they find purposeful and fulfilling each day.
At  Helping Hands Homecare, we measure our success by the positive impact our compassionate companions have on the lives of clients and families. Please contact us to learn more.
Over the past two decades, Helping Hands Homecare has become synonymous with quality care and unparalleled dedication.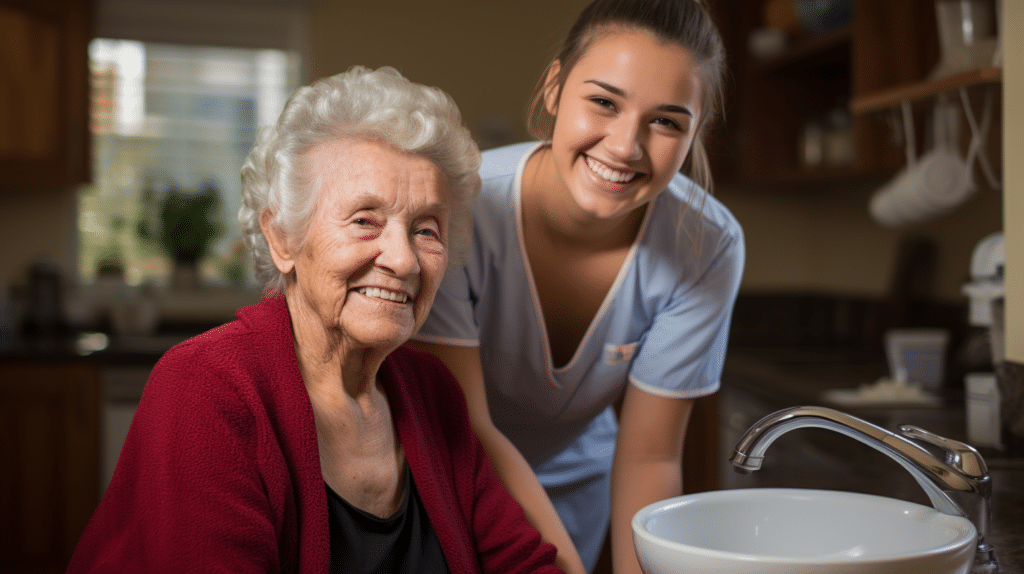 How Companions Can Support Health
Our companion caregivers look after both physical assistance needs as well as providing emotional support and social connection vital for mental health.
 Physical Health Support  
Medication/treatment reminders

Preparing nutritious meals  

Escorting to medical appointments

Monitoring overall wellbeing
 Mental Health Support 
Building a caring friendship 

Encouraging social interactions

Engaging in stimulating activities

Attentive listening and reassurance
By nurturing this mind-body connection, our thoughtful and dedicated companion caregivers enable clients to live each day to the fullest, comfortable physically and emotionally. Please reach out to learn more.
Getting Started with Companion Care
Choosing companion care for yourself or a loved one is an important decision. Rest assured the  Helping Hands Homecare team will guide you every step of the way. 
Learn

– We are available to answer any questions and explain companion care options in depth.

Assess

– We visit you and your loved one to thoroughly assess care needs, preferences and personality. 

Match

– Based on the assessment, we thoughtfully match each client with screened, trained companion caregivers.

Initiate Care

– Services begin on a flexible schedule tailored around needs and family involvement.

Follow Up

– We regularly check in to ensure complete satisfaction with our companion care services.
Please call  Helping Hands Homecare anytime to discuss how a compassionate, dedicated companion can enhance your or your loved one's days. We look forward to helping in any way we can.
Respite Care Offers Family Caregivers a Break
Caring for an aging parent or loved one full-time can be demanding. That's why Helping Hands Homecare offers respite care – so family caregivers can take a break when needed without worry. 
Respite care provides temporary relief by having our compassionate caregivers step in and tend to your loved one's needs in your absence. You gain time to:
Recharge through rest, relaxation or a getaway trip

Focus on work or manage other responsibilities  

Reconnect with friends and extended family

Engage in hobbies and self-care activities
Benefits include:
Reduced stress and caregiver burnout

Renewed energy and improved mood

Reassurance your family member has excellent care
Helping Hands Homecare can schedule respite care for a few hours or a few weeks as needed. Contact us today to discuss options.
Promoting Independence and Dignity
Helping Hands Homecare's companion caregivers are specially trained to provide assistance while encouraging you or your loved one to preserve independence and self-sufficiency. Our thoughtful approach includes:
Verbal cues and gentle guidance with tasks

Focusing on what clients can do vs. taking over

Respecting personal choices and lifestyle

Building confidence through encouragement 

Involving clients in activity planning

Ensuring a safe home environment
We believe strongly that the right support empowers seniors to maintain autonomy while enjoying purposeful, dignified lives. Our passionate team looks forward to being an ally. Please contact us today.
We start a client relationship by providing a free consultation where together we can explore your individual needs and offer the most helpful and appropriate care plan.
Frequently Asked Questions About Companion Care