Caregiver in Edison NJ
As people get older they will face increasing challenges in life. Many of those challenges will begin with physical ones. For example, as a person gets older it will become more and more difficult to gain muscle and eventually even maintain the muscle they built in years previously. It will also become more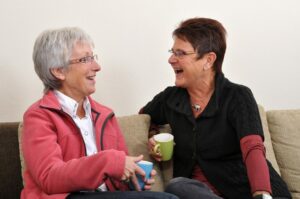 challenging to get through a workout. For an aging caregiver, somebody taking care of a spouse or other loved one, they may also be facing numerous challenges of their own that have nothing to do with their physical limitations.
Many spouses end up being the primary caregiver for their husband or wife as they get older. If somebody is 75 and is trying to take care of their husband who is 79 and has recently been discharged from the hospital following a stroke, they may never even consider the prospect of hiring a professional in-home care provider. That spouse, that wife in this example, might see it as her responsibility to take care of her husband. If the husband is taking care of the wife, he may also see it as his clear responsibility.
Together, they have built a great life. Maybe they raised a number of children. They built a house, paid off their debts, built a retirement fund, traveled, enjoyed life as much as possible, and now are facing some of the greatest challenges of their life.
If that primary caregiver is dealing with health issues of their own, such as elevated blood pressure, anxiety, disabilities, and more, that can pose significant risk factors to the elder as well as the person for whom he or she is caring.
May is Older Americans Month and there are millions of aging individuals who are essentially primary caregivers for spouses or other loved ones. Even siblings often take care of their brother or sister when they begin to struggle with their own physical health and well-being.
No matter what relationship a person has with the individual who requires assistance, it's important to understand one's own limitations and not try to do more than they are physically, mentally, or emotionally prepared to do. In order to avoid potentially dangerous situations that can cause harm to the other individual or themselves, it's best to sit down and talk about hiring a professional in-home care provider through an agency.
This professional caregiver could stop by for a couple of days a week, for a couple of hours a day to assist with light housekeeping, preparing meals, driving them to doctor's appointments and the store, and much more. That can help both seniors protect their health and stay safe.
If you or an aging loved one are considering hiring caregiver services near Edison, NJ, call the caring staff at Helping Hands Home Care today at (908-418-4299).
Providing Home Care Services in all of Northern and Central NJ, including Clark, Westfield, Cranford, Scotch Plains, Rahway, Linden, Summit, Edison, Elizabeth, Mountainside and the surrounding areas.
Latest posts by Robert D'Arienzo
(see all)