Caregiver in Elizabeth NJ
As a caregiver, your days can be filled with helping your parent with the daily activities of living such as bathing, dressing, preparing meals and keeping their home environment safe and clean.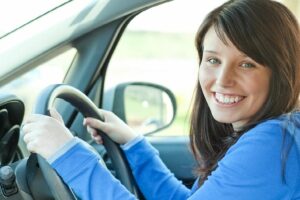 Providing transportation can be somewhat lower on the list of essentials. If family and friends are unable to pitch in, consider these transportation services that can help your loved one maintain an active lifestyle and give you the time you need to lead a balanced life.
Volunteer Services
Many communities offer rides specifically for seniors. These are generally run by volunteer organizations that count on volunteer drivers to provide transportation for seniors in need of their services.  One such organization called Drive a Senior provides door-to-door rides to medical appointments, grocery stores, pharmacies, support groups, activity centers, banks, barbers and more. To find out if one is in your area, check  www.volunteerdriving.com. Volunteer driving programs provide more than just transportation. Many ensure that the driver stays with the senior they are transporting, eliminating any fears of being stranded. Drivers often help carry bags for those they transport and eventually may become their number one advocate.
Public Transportation
Many communities offer public transportation services. These are normally available to seniors at a reduced rate or, at times, free. If your loved one is uncomfortable with using a bus and concerned they may miss their appointed departure spots, consider riding with them a few times in order to get them comfortable with the process. If you are unavailable, consider obtaining the services of a home care provider who can help your parent access public transportation safely and comfortably.
Paratransit Services
Public transit and private services provide door-to-door transportation for the elderly at a specified and sometimes reduced fee. This requires advanced reservations and is usually provided in a van or mini bus.
Home Care Providers
These professional care providers not only assist with the daily activities of living, but provide transportation as well. They can accompany your parent to social events, take them to the local senior community center for classes, outings, or meals shared. They provide transportation to the grocery store, medical appointments, and other errands. They can ensure your loved one remains socially engaged by scheduling outings to local events designed for seniors such as ones conducted at museums and botanical gardens. Not only do they provide transportation, but they also offer companionship and camaraderie, two elements vital to a happy and fulfilled life at any age.
If you or an aging loved one are considering hiring caregiver services in Elizabeth, NJ, call the caring staff at Helping Hands Home Care today at 908-418-4299. Providing Home Care Services in all of Northern and Central NJ, including Clark, Westfield, Cranford, Scotch Plains, Rahway, Linden, Summit, Edison, Elizabeth, Mountainside and the surrounding areas.
Latest posts by Robert D'Arienzo
(see all)