Home Care in Edison NJ
Most people don't think about exploring their own limits as they go through their normal activities. But if you're a family caregiver, knowing your own limits and boundaries helps you to get the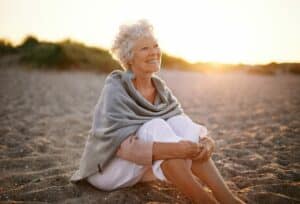 care your elderly loved one needs when she needs it.
Track Your Time
It's entirely possible that you're over and under estimating the amount of time that you spend on a variety of different activities. One helpful way to get your perspective back is to start tracking your time. Carry around a piece of paper for a few days and mark down what you're doing and how long it takes. Chances are very good that you're spending less time on yourself than you think and that some of your caregiving duties take far more time than you think.
Keep Track of How You're Feeling
Once you have a better perspective about how you spend your time, start to focus on how you feel when you're doing certain things. You might feel guilty when you're taking time for yourself, for instance. You might feel overwhelmed when you're trying to convince your loved one to take a bath. Start keeping a journal so you can explore your feelings.
Be Realistic with Yourself
Lying or gently fibbing to yourself is not going to help you. It's time to be realistic with yourself about what you're dealing with so that you can adopt a solution that will work. Arguing with your elderly loved one about bath time, for example, may make you feel anxious, upset, and even frustrated. That wasn't what you wanted for yourself or your elderly loved one, so acknowledging that you've reached a limit there is important in order to take the next step.
Get Help Now Instead of Waiting
When you appreciate your own limits, you don't spend months locked in the bath time battle with your elderly loved one. You find home care providers to help with personal care tasks and you allow yourself to carry on with the duties that are within your limits. If you wait to get help, the situation only becomes worse for both you and your loved one.
There's no shame in having limits as a family caregiver. Everyone has them and the more respect you give to your own limits, the stronger you'll be as a caregiver.
If you or an aging loved one are considering hiring home care in Edison, NJ, call the caring staff at Helping Hands Home Care today at 908-418-4299. Providing Home Care Services in all of Northern and Central NJ, including Clark, Westfield, Cranford, Scotch Plains, Rahway, Linden, Summit, Edison, Elizabeth, Mountainside and the surrounding areas.
Latest posts by Robert D'Arienzo
(see all)