Senior Care in Clark, NJ – Sign up For A Library Card
A library card is your senior's ticket to free entertainment. There are so many benefits of having a library card as well as using the other services and events offered at your local library. Having a library card means less clutter in the home because when you're finished reading a book, you don't have to store it; you can return it! If you want to read it again, check it out again. There are also music and movies available at most libraries.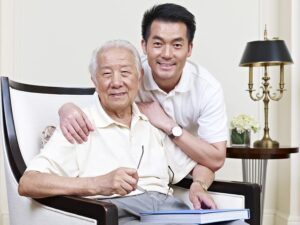 Library cards are usually a very low price for one year. You can't beat the amount of services you have access to with your public library card compared to the cost of other things. A library card is also a good excuse to get your elder out of the house and somewhere they can do something and even meet people.
What else do libraries offer?
Books, lots of books to check out and take home to read
Magazines and newspapers and other periodicals to be browsed and read at the library
A variety of modern popular magazines
Internet access and computers to work on
DVDs or CDs or Blue Ray discs to check out and take home for watching or listening to
Digital access to kindle or other e-reader books
Community workshops and symposiums or lectures
Story time for children if you need to bring them with you while taking your elderly loved one to the library
Movies shown in the library for people who want to gather there to watch together
Rooms that can be reserved for free or rented for a low price if you need a meeting place for a group of people
Opportunities for volunteer work, such as reading to children, literacy programs and helping ESL students who are there to learn English.
Taking your elderly loved one to the library on a regular basis is one of the things a caregiver can do to help carry the caregiving responsibilities. Just contact senior care services if you have any questions about what services are offered. Library trips are just one example. A caregiver can also help with taking your loved one to doctor appointments, beauty salon, barber and shopping.
Personal care help may include bathing and dressing, brushing hair and toileting. Home care services may include helping with making and serving a meal, light housekeeping, laundry and pet care.
Companion services may include talking and visiting, accompanying them to senior activities or other social events.
Most senior services are available. If your loved one needs help with something specific, all you need to do is call senior care services to get answers to all your questions.
If you or an aging loved one are considering hiring senior care services in Clark NJ, call the caring staff at Helping Hands Home Care today at (908-418-4299)
Providing Home Care Services in all of Northern and Central NJ, including Clark, Westfield, Crawford, Scotch Plains, Rahway, Linden, Summit, Edison,Elizabeth, Mountainside and the surrounding areas.
Latest posts by Robert D'Arienzo
(see all)