Senior Care in Rahway NJ
If your aging parent is like many older adults, they suffer from multiple medical conditions that require a variety of treatments to keep them as healthy as possible. Even if they are only coping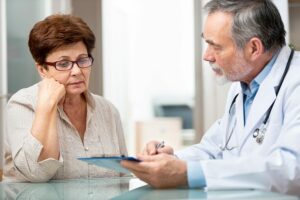 with one condition that requires treatment, it is vital that your parent fully understands these treatments and how to comply with them. This will enable your parent to not only follow through with the guidelines in the proper way, but to also feel more empowered about their own needs and personal care.
Things that your aging loved one should know about their treatments include:
The name of the treatments. It is important that your aging parent know the actual name of each of the treatments or medications that they are taking. This should include the chemical names as well as any "nicknames" or shortened versions. This will enable both of you to do any research that is necessary to fully understand the treatments, as well as ensure that if your parent needs further medical attention that they are able to give the doctors all of the information that they need to manage your parent's care properly.
Why they are taking it. Your parent should understand exactly the reason that they are taking that specific medication or undergoing that specific treatment. This should include what it is meant to treat, the goal of that treatment, and how it does what it does.
How to take it. Staying compliant with their treatments and medications is about more than just knowing the dosage. They should also know the specific manner in which they should take it, such as whether it is a tablet, an injection, or another form, and if there are any specific requirements, such as if it should be taken with food.
Any possible side effects. Most medications or treatments do carry with them some risk of side effects. Many of these effects are quite mild, but others can be troublesome to your parent's health and quality of life. It is important that your loved one understands what they may face when undergoing these treatments. This will prepare them for these symptoms as well as let them know what symptoms are not related to their treatments so that they know if they start to experience something that needs further treatment or management from their medical team.
A senior care arrangement can be an ideal source of support and encouragement when it comes to treatment reminders for your aging parent. This senior home care services provider can offer your parent reminders about their treatments that work for them according to their schedule, personality, and specific needs, and also give them the support and encouragement that they need to understand and feel empowered to follow through with these guidelines. This can give your aging parent, and you, greater peace of mind that they are remaining compliant and doing what they need to do to take care of their health needs.
If you or an aging loved one are considering hiring

senior care in Rahway, NJ

, call the caring staff at Helping Hands Home Care today at 908-418-4299. Providing Home Care Services in all of Northern and Central NJ, including Clark, Westfield, Cranford, Scotch Plains, Rahway, Linden, Summit, Edison, Elizabeth, Mountainside and the surrounding areas.
Latest posts by Robert D'Arienzo
(see all)