Senior home care providers have many jobs, including but not limited to personal care, house chores, and preparing meals. But how does a provider encourage their senior to eat a balanced diet and get the nutrition they need?
Eating healthfully is a lifestyle that can support strong and healthy aging. In addition, enjoying a variety of foods from each food group may help reduce the risk of developing chronic disease that can be debilitating to quality of life.
Here are five strategies to ensure seniors eat nutritious meals to sustain their daily activities and support long-term health.
Senior Home Care Scotch Plains NJ – Nutrition and Your Senior: How to Ensure They Eat Well
Engage Seniors in Planning a Balanced and Nutritious Diet
Encouraging seniors to eat a balanced diet can help them maintain a healthy weight and stay energized. To reinforce this, home care providers can involve them in meal planning and preparation as much as possible.
The meal planning process can be as creative as having a color-coded calendar corresponding to each food group, such as fruits and vegetables, whole grains, lean protein, healthy fats, and low-fat dairy.
Plan Several Days of Nutrient-Dense Snacks
Providing pre-planned snacks can help seniors grab a quick and easy snack anytime. High-nutrient snacks such as nuts, fruits, seeds, yogurt, hummus, avocado, or even leftovers are easy to pre-package and store.
Plan Simple Meals
A simple way to ensure seniors eat a balanced and nutritious diet is for the home care provider to cook multiple days of different meals and pack them in freezer-safe bags to thaw and warm up later. Another option is to use a prepared meal delivery service or pre-packaged meal delivery from their local grocery store. Frozen-ready meals benefit seniors who live alone. They can easily pop it in the microwave and have it ready to eat in minutes.
Plan Social Hours Around Meals
Maintaining connections and relationships with friends and family is crucial for seniors. Planning social events around meals, such as potlucks or eating out at restaurants with friends or family, can encourage the elderly to eat more and enjoy their meals.
Hydration is also Important
Hydration for seniors is vital for optimal health and to help with appetite. Encourage the senior to drink plenty of water by offering different options such as coconut water, flavored water, or simply adding slices of citrus fruit, strawberries, or watermelon to filtered water.
Senior Home Care Aides can Watch for Medication Side Effects
Most seniors are on several medications, and unfortunately, side effects are more common than not. Check with their doctor and pharmacist about the side effects of single drugs and interactions with multiple medications. For example, a lack of appetite, or a loss of taste or smell, can often be traced back to side effects from medications.
Sources: https://www.choosemyplate.gov/
https://medlineplus.gov/nutritionforolderadults.html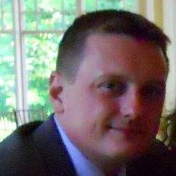 Latest posts by Robert D'Arienzo
(see all)