Senior Care Edison NJ
While heart disease is a big killer, there are plenty of ways that the risk of heart disease can be lowered. Helping seniors take action now can help them improve their health, and it may save their life in the future. Use these tips and work with your home care professional to help your senior lower their risk of heart disease.
Tip #1 – Encourage Exercise
One of the best ways to help seniors reduce their risk of heart disease is to encourage them to exercise. Even those who have limited mobility and require senior care can exercise. Regular exercise helps manage weight and is of the top ways to lower the risk of heart problems in the future.
Tip #2 – Reduce Salt Intake
Excess salt in your senior's diet could end up causing high blood pressure. Make sure you reduce salt intake when cooking for your senior and limit processed foods that are high in salt as well.
Tip #3 – Ensure Blood Pressure is Controlled
High blood pressure is one of the big risk factors for heart disease, so if a senior has high blood pressure, it's essential to ensure it's controlled. Your in-home care professional can help you monitor blood pressure regularly. Make sure seniors take any blood pressure medications they are prescribed.
Tip #4 – Offer a Heart-Healthy Diet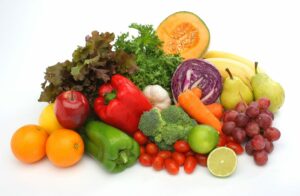 Proper nutrition is essential to preventing heart disease, and a heart-healthy diet can go a long way to ensuring good cardiovascular health for your elderly loved one. Focus on serving seniors foods that are low in cholesterol and fat. It's also important to increase their intake of plant based foods, such as veggies, fruits, legumes, beans, whole grains, and nuts.
Tip #5 – Work to Reduce Stress
Stress is another risk factor for cardiovascular disease, so work with your senior to reduce stress. While everyone deals with stress, it's important to manage it in healthy ways. Great ways to reduce stress include encouraging laughter, engaging in exercise, and building good friendships.
Tip #6 – Ensure Seniors Sleep
Plenty of sleep is important for seniors, and too little sleep often leads seniors to skip exercise sessions or engage in bad food choices. If your senior isn't sleeping well at night, talk to your senior's home care professional or other medical professional.
Tip #7 – Help Seniors Stop Smoking
Smoking happens to be the primary cause of heart disease, so if your senior is a smoker, it's important to help them stop. Make smoking cessation products available or talk to their physician about medical methods of quitting.
If you or an aging loved one are considering hiring senior care services near Edison, NJ, call the caring staff at Helping Hands Home Care today at (908-418-4299).
Providing Home Care Services in all of Northern and Central NJ, including Clark, Westfield, Cranford, Scotch Plains, Rahway, Linden, Summit, Edison, Elizabeth, Mountainside and the surrounding areas.
Source
http://www.cdc.gov/physicalactivity/growingstronger/why/index.html
http://www.webmd.com/heart-disease/guide/heart-disease-risk-factors
http://www.cdc.gov/physicalactivity/growingstronger/why/index.html
http://www.webmd.com/heart-disease/guide/heart-disease-risk-factors
http://www.heart.org/HEARTORG/GettingHealthy/Preventing-Heart-Disease—At-Any-Age_UCM_442925_Article.jsp
HEARTORG/GettingHealthy/Preventing-Heart-Disease—At-Any-Age_UCM_442925_Article.jsp
Latest posts by Robert D'Arienzo
(see all)