Activities Of Daily Living: As you age, some household chores and activities of daily living become time-consuming annoyances.
Sometimes, your health or physical abilities change and make it hard to do things you used to do. Arthritis is one chronic health condition that can impact your mobility and endurance. When that happens, you need to help them find ways to complete everyday tasks.
Home Care Services in Edison NJ: Grabber
Carrying laundry down to the basement is risky if you have arthritis in the knees or ankles that increase the risk of a fall. Getting in and out of the shower is dangerous if a prescription medication causes dizziness. Here are some tricks to help your parents complete activities of daily living.
Add a Lazy Susan in Cabinets and the Refrigerator
Finding an item in the back of the fridge is a challenge. When you have a hard time squatting down or bending over, it's especially difficult.
Put a lazy Susan on the fridge shelf and then place items like mustard, mayonnaise, ketchup, and other condiments on it. When your dad needs something that's in the back of the fridge, he only needs to spin the shelf around.
Buy and Use a Grabber
Grabbing tools can help you reach items that are on high shelves. They're also good for picking up items that fell to the floor. Make sure your parents have a grabber stored in a convenient location. The kitchen, laundry room, and garage are areas where you want a grabber placed.
Raised Stickers
If your mom or dad cannot see as clearly as they used to, put a bright white, raised sticker on frequently used buttons on their TV remotes, phones, and touchpad for appliances. That raised button is easy to feel, and the bright white color makes it easier to see.
Invest in a Food Processor
When arthritis pain keeps your parents from holding a knife correctly, switch to a food processor. The slicing slide can be used to slice vegetables and partially frozen meats. You can grate onions and use the chopping blade to mince things like onions.
For ground meat, freeze cubes of beef, pork, or chicken for 15 minutes. Chop the frozen meat cubes with the chopping blade for quick, fresh ground meats.
When you find your parents aren't able to do things around the home, don't let them or their home become neglected. Home care aides can help with many daily tasks like assistance with personal care, housekeeping, transportation, and laundry.
Hire home care aides to remind your parents to take their daily prescriptions and eat healthy meals. Best of all, you can have home care aides stop by and offer companionship to your parents to help them avoid feelings of loneliness or isolation and help with activities of daily living.
If you or an aging loved one are considering hiring

Home Care Services in Edison, NJ

, call the caring staff at Helping Hands Home Care today at 908-418-4299.
Providing Home Care Services in all of Northern and Central NJ, including Clark, Westfield, Cranford, Scotch Plains, Rahway, Linden, Summit, Edison, Elizabeth, Mountainside, and the surrounding areas.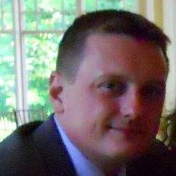 Latest posts by Robert D'Arienzo
(see all)