Caregiver in Linden NJ
A majority of elders have at least one chronic health problem, which requires medication to treat it. However, as they get older, family members or their caregivers will need to continuously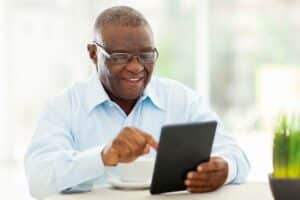 remind them to take their medication in order to prevent any side effects that could occur from a missed dose.
Having a system in place to help your aging parent properly manage their medication schedule is critical in order to reduce the symptoms that accompany their chronic disease or illness. A Wall Street Journal study determined that approximately 50 percent of adults living with diabetes ignored the treatment options suggested by their doctor, while over 40 percent of adults suffering from heart disease also ignored the doctor's advice.
Knowing who should manage your loved one's medication is important, especially as the elder continues to get older and more forgetful of when their medication should be taken. Knowing when to step in and help will help keep your loved one on track with their health.
Who Should Manage the Medication?
The person trusted with this responsibility should be someone who is dependable and dedicated to helping the elder get healthier. The need to manage their medication schedule usually is not necessary until after the age of 70 when they tend to lose adherence, causing them to have trouble opening the pill bottle or remembering to take the medication at all. If there is a family member or close friend who the elder trusts and feels comfortable with, this person should be in charge of the medication schedule if possible.
In-home care providers are also available to gently remind the senior when they need to take their medications, but are not allowed to administer the medication. Determine how much help your loved one will need in order to find out who is the best person for the job.
Applications That Will Make Medication Management Easy
With today's technologically advanced world, most people are glued to their smart phones for both personal and professional reasons. Fortunately, apps can be added to these devices to assist with managing a loved one's medication schedule. These apps include:
BG Monitor Diabetes. This handy app will tell adults with diabetes how much insulin they need, while also tracking their meals and creating spreadsheets with useful data.
Calorie Counter PRO. If the elder needs to lose weight, this app may be the perfect solution. It tracks daily eating habits and can chart the senior's progress. This app is ideal for those adults who are trying to manage their diabetes.
Diabetes in Check. Your loved one or their caregiver can plan meals, write in a food journal, and search for recipes. Their medications can also be tracked on the message boards.
Managing your loved one's medication can be a difficult job, especially if they take more than one medication. However, these tips should help you or an elder care provider do so effortlessly.
If you or an aging loved one are considering hiring

caregiver services in Linden, NJ

, call the caring staff at Helping Hands Home Care today at 908-418-4299. Providing Home Care Services in all of Northern and Central NJ, including Clark, Westfield, Cranford, Scotch Plains, Rahway, Linden, Summit, Edison, Elizabeth, Mountainside and the surrounding areas.
Source:  https://www.ourparents.com/care-topics/2016/08/16/who-should-manage-medication/
Latest posts by Robert D'Arienzo
(see all)