Caregiver in Rahway NJ
Being a family caregiver involves dealing with a variety of different tasks that can leave you feeling a bit stressed. You might also find that it's an emotional undertaking for you and for your elderly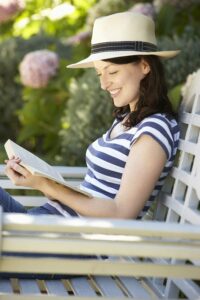 loved one, which is another way that it can contribute to your stress levels.
Make Your Needs a Priority
All too often, caregivers ignore the physical signs that they're stressed, such as they're having difficulty sleeping or they're sick more often. Worse, many times a family caregiver will skip meals or avoid exercising. Taking care of your loved one means taking care of yourself, first.
Make Your Emotional Needs a Priority, Too
While you're checking in with your physical needs, how are your emotional needs doing? Being a caregiver means that you can't spend as much time as you might have in the past with friends, but it doesn't mean that you can't spend that time anymore. In fact, you definitely should be making time to spend with friends and socializing.
Ask for Help from Others
Remember that you don't have to do everything on your own. Ask other family members and home care providers for help when you need it. If you aren't sure what you need help with, try making a list of everything that you have to do and pick out tasks that someone else can do, such as picking up dry cleaning or running to the grocery store.
Look for Resources
There are more resources out there for family caregivers than many people think, but the trick is locating them. If you're having a hard time finding resources that could help your loved one, start out by asking his doctors for assistance. From there, you can also talk to senior care providers and agencies that provide care to the elderly.
Take Regular Breaks
A key to avoiding stress for most family caregivers is to find ways to take breaks regularly. For you, that could mean spending some time each afternoon with tea and a good book. For others, that could mean meeting a friend for dinner and a movie once a week. Figure out what recharges you and make sure that you incorporate that into your life.
You can't avoid every bit of stress, of course, but you can avoid quite a bit of it.
If you or an aging loved one are considering hiring

caregiver services in Rahway, NJ

, call the caring staff at Helping Hands Home Care today at 908-418-4299. Providing Home Care Services in all of Northern and Central NJ, including Clark, Westfield, Cranford, Scotch Plains, Rahway, Linden, Summit, Edison, Elizabeth, Mountainside and the surrounding areas.
Latest posts by Robert D'Arienzo
(see all)