Elderly Care in Elizabeth NJ
September 22 is the Autumnal Equinox, or the first day of fall. This is the second time of the year when the period of daylight and darkness or equal. On this day, welcoming in the new season is a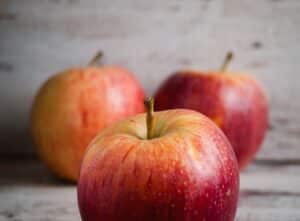 fantastic opportunity for you to spend quality time with your elderly parent pursuing your care goals in new ways and creating memories that you can treasure well into the future. These can be a great way to support your parent's cognitive functioning, build your relationship, and bring extra meaning to your care experience.
Let these ideas inspire you for fun ways to welcome autumn with your aging parent on the equinox:
Go apple picking. Apples are one of the most abundant produces available in the fall, and a tremendous source of nutrients, including fiber, vitamins, and antioxidants. Heading out into the orchard is a wonderful way to give your parent some extra physical activity and let them explore some new varieties of apples in their favorite treats.
Tour the foliage. This may be the "official" beginning of fall, but in many places the foliage is already in gorgeous bloom. If your parent happens to live in one of these areas, plan an afternoon enjoying this natural beauty. Pack a picnic and bring along your camera to capture these beautiful moments.
Enjoy some fall flavors. Now that it is finally officially fall, indulge in some of your favorite fall flavors. Everywhere you look you will find pumpkin spice foods. Many of these are filled with preservatives and artificial ingredients, however. Instead of choosing the convenience options, make your own pumpkin spice treats. Pumpkin puree, pumpkin pie spice, and almond milk blended into hot coffee make a tasty and chemical-free pumpkin latte. Make individual apple pies to give you the goodness of apples and warming spices in portion controlled amounts perfect for ending a fall meal.
Do some fall cleaning. The summer is over. Now it is time for you to focus on the fall. Help your parent prepare to enjoy this new season by clearing out some of the summer items in their home. Pack away summer clothes, put away summer decorations, and get ready to make the most of the season ahead.
The fall season has so much to offer your aging parent, and elderly care may be the ideal way to help them make the most of it. Having an elderly home care services provider in the home with them is a fabulous way to help them stay active and engaged, make healthy choices, and stay healthy and safe as they age in place. This can give you confidence that your parent is in the best hands even when you are not available to be with them. Not only will this help to keep them at their best to enjoy all that this season has to offer them, but it can also support them maintaining as much independence as possible. This relieves your stress and helps you to have peace of mind knowing that your loved one is getting everything that they need so that you can focus on the other items on your to-do list this fall season.
If you or an aging loved one are considering hiring

elderly care in Elizabeth, NJ

, call the caring staff at Helping Hands Home Care today at 908-418-4299. Providing Home Care Services in all of Northern and Central NJ, including Clark, Westfield, Cranford, Scotch Plains, Rahway, Linden, Summit, Edison, Elizabeth, Mountainside and the surrounding areas.
Latest posts by Robert D'Arienzo
(see all)