Elderly Care in Mountainside NJ
Getting a good night's sleep, and ensuring that your aging loved ones do as well, should be a central goal of every day of your elderly care plan. Giving your body the rest that it needs is critical to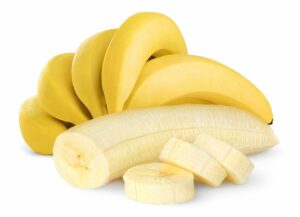 ensuring your body stays strong and healthy, that it can repair itself after the demands of the day, and that your mind stays sharp and functional. Unfortunately, getting all of the sleep that your body wants and needs is just a dream for many family caregivers and their aging loved ones. Stress, anxiety, depression, busy schedules, and even some physical conditions can make it harder to have the opportunity to sleep enough, to get to sleep when you do have the opportunity, and to stay asleep long enough. This means that you go through each day feeling drained, sluggish, and unable to focus on what you need to do. Over time, not getting enough sleep can have lasting physical and cognitive consequences.
While there are many ways to encourage better sleep, from getting more physical activity to designing the bedroom with a more soothing color scheme, there is one technique that you may not have even considered. Serving your parents certain foods can actually promote better sleep. By integrating these foods into your parents' diet, you can help them to sleep better and get more benefits from their sleep on a regular basis.
Some foods you can try for improving sleep for your parents and yourself include:
• Fruit. Fruits contain a wide variety of nutrients, including magnesium and potassium, both of which are known to calm the nervous system and relax the muscles. Many, including bananas, also include tryptophan. This amino acid converts to melatonin and serotonin in the brain, inducing sleep. Enjoy cherries, bananas, apples, peaches, or apricots as a sweet treat after dinner or as an evening snack to help ease your body into sleep
• Protein. Proteins also contain tryptophan, meaning they increase serotonin levels to ease the body to sleep and promote good sleep. Try adding peanut butter to your banana for an extra dose of the sleep-inducing benefits, or enjoy a hard boiled egg, cheese and crackers, or lean turkey as a pre-bedtime snack
• Unsaturated fats. Fats may be a fantastic source of long-lasting energy for your body, but enjoying them right before bed can also help you sleep better. Healthy fats improve serotonin levels, for all-over calm and improved sleep. Enjoy some peanut butter, a handful of nuts, or a few slices of avocado. Make sure that you are not indulging in saturated fats, however. These actually reduce serotonin levels, making it harder for you to get to sleep and stay asleep
• Hot tea. When you are feeling restless at the end of the day, walk away from the coffee maker and reach for the teapot. Un-caffeinated herbal teas are very soothing, especially when you add honey and warm milk. Look for teas with valerian root, an herb known for relaxing properties.
If you or an aging loved one are considering hiring elderly care services near Mountainside, NJ, call the caring staff at Helping Hands Home Care today at (908-418-4299).
Providing Home Care Services in all of Northern and Central NJ, including Clark, Westfield, Cranford, Scotch Plains, Rahway, Linden, Summit, Edison, Elizabeth, Mountainside and the surrounding areas.
Latest posts by Robert D'Arienzo
(see all)