Elderly Care in Summit NJ
May is National Mental Health Month and if you are on an elderly care journey with your aging parent, what you learn and the care efforts you implement during this month could make a world of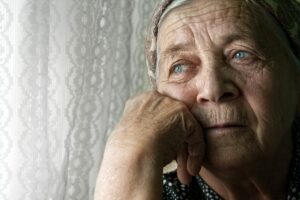 difference to your senior. The reality is that while many people think of mental health concerns as being maladies for the young, the elderly are also susceptible to these concerns and can suffer serious consequences because of them. Understanding these risks and knowing how to combat them is an essential part of keeping your aging loved one as safe, healthy, and happy as possible as they age in place.
Some things that you should know about mental health issues of the elderly include:
Seniors who are suffering from mental health issues are far less likely than younger adults to reach out for the help that they need or to receive the support and treatment necessary to manage their mental health concerns
Seniors are far more likely to prioritize physical health concerns and reach out for help regarding these concerns
Seniors as a whole tend to prefer the idea of therapy to medications as a means of managing mental health concerns, but are often not offered adequate therapy as an alternative. It is important in this situation to be an advocate for your parent and ensure that they get the type of treatment and management that is right for them rather than just what is convenient for their doctor
Mental health disorders can have a negative impact on your parent's physical health. For example, if left untreated, depression can increase the risk of cardiovascular disease or worsen the impact of that disease on their health
Seniors who are dealing with serious health complications are more likely to experience mental health issues throughout later life
Between 15 and 20 percent of older adults throughout the United States have had at least one experience with depression
Around 11 percent of older adults throughout the United States are currently dealing with some form of anxiety disorder
Even mild cases of mental health concerns, especially depression, compromises the immune system and makes it more difficult for the person to fight off illnesses, infections, and even cancer
Some of the most common triggers for depressive episodes among elderly adults include diagnosis with a severe health concern, the loss of a partner or other loved one, onset or worsening of disability, being forced to leave their home, or an extended period of stress
There are many reasons that your aging parent may not reach out for the proper help when suffering from a mental health concern. They may still be dealing with the stigmas that were common when they were younger, be dealing with insurance limitations, or feel that they do not have the support and transportation needed. Be there to address each of these concerns with your parent. Reassure them that just like any physical condition, mental health issues are medical conditions that needed to be treated to ensure the highest quality of life. Show them that you and their elderly health care services provider are there to offer support and reliable transportation so that they can take care of themselves the way that they deserve.
If you or an aging loved one are considering hiring

elderly care near Summit, NJ

, call the caring staff at Helping Hands Home Care today at 908-418-4299.
Providing Home Care Services in all of Northern and Central NJ, including Clark, Westfield, Cranford, Scotch Plains, Rahway, Linden, Summit, Edison, Elizabeth, Mountainside and the surrounding areas.
Source:  http://www.apa.org/about/gr/issues/aging/mental-health.aspx
Latest posts by Robert D'Arienzo
(see all)