Senior Care in Clark NJ
Thanksgiving can be one of the most joyous times of the year to be a family caregiver, but it can also be one of the most stressful. While you are trying to prepare for the season and looking forward to the opportunities to spend quality time with your aging parent and the rest of your family, you are also still having to make sure that you fulfill all of your parent's care needs from day to day.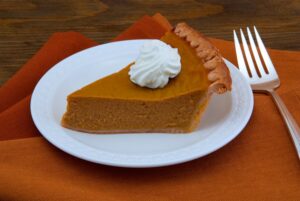 That can make you feel as though you do not have the time to do everything that you might need or want to do for the celebration. Using simple shortcuts will help you to handle the things you need to do for your celebration with less stress and more opportunity to enjoy your time with your family.
Try these shortcuts for making faster, easier Thanksgiving dessert for your family this holiday season:
Easy pumpkin pies. Pumpkin pie is a classic for many families, but it can be time-consuming and not necessarily the healthiest of dessert options. Make this treat easier and better for you by filling pre-made individual pastry shells with pumpkin spice Greek yogurt and topping each with a small amount of whipped cream.
Take advantage of a slow cooker. The oven is usually busy all day during Thanksgiving, which can make preparing dessert complicated. This year instead of trying to fit another baking dish into the oven, turn to your slow cooker. There are many recipes for family favorite holiday desserts done right in your slow cooker so you can take advantage of the extra space in the oven and the extra time of just being able to put dessert in and not worry about it for several hours.
Go for cookies. There is no hard and fast rule that there has to be an elaborate dessert spread after a Thanksgiving meal. In fact, there is so much food at the holiday feast that many people will not even want to look at several heavy, rich dessert options. Instead, try making a cookie buffet. Make different flavors and types of cookies or just use cookie cutters to create different shapes, serve them with milk or egg nog, and allow everyone to enjoy just the right amount of sweetness after all of their indulgence during the meal itself.
Starting senior care for your aging parent can be one of the best decisions that you make as you are approaching the holiday season. This is a time that is often extremely busy and stressful for you, especially if you are in the sandwich generation, and the extra care and assistance provided by a senior home care services provider can make a tremendous difference for you. This care provider can understand the individual challenges and limitations that your parent has and create a personalized approach to care designed specifically to address those challenges and limitations and give your senior the highest quality of life possible. When it comes to helping your elderly loved one enjoy the Thanksgiving season as much as possible, this can be truly invaluable as this care provider helps your parent feel involved in the family events, manage any emotional health issues that might arise, and stay active and engaged while also keeping up with their specific needs to keep them healthy, safe, and happy.
If you or an aging loved one are considering hiring

senior care in Clark, NJ

, call the caring staff at Helping Hands Home Care today at 908-418-4299. Providing Home Care Services in all of Northern and Central NJ, including Clark, Westfield, Cranford, Scotch Plains, Rahway, Linden, Summit, Edison, Elizabeth, Mountainside and the surrounding areas.
Latest posts by Robert D'Arienzo
(see all)