Senior Care in Edison NJ
As an adult child, the thought of your elderly parent experiencing something as frightening and impactful as a traumatic brain injury is terrifying. As a family caregiver, it is critical that you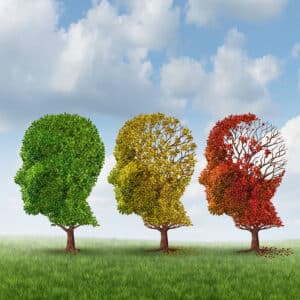 understand that these types of serious injuries are not only some of the more common injuries among elderly adults, but also some of the most serious, but that there are things that you can do to help reduce the risk that your parent will experience one, or improve the chances that they will be able to experience a fulfilling lifestyle after. March is Brain Injury Awareness Month. This is the ideal opportunity to educate yourself about brain injuries and make any necessary changes to your care routine to protect your parent.
What you should know about Brain Injury Awareness Month includes:
Traumatic brain injury is a leading causing of death and disability among both children and adults
Each year throughout the United States approximately 52,000 people die as a result of a traumatic brain injury
Brain injuries can occur as a result of a wide variety of incidents in many different locations, including due to car accidents and falls
More than 1 million people throughout the United States each year suffer a head injury in the emergency room
Approximately 5.3 million people throughout the Unites States are living with lingering effects of a traumatic brain injury
This number accounts for approximately 2 percent of the total population of the country
Moderate head injury creates a 2.3 times increased risk of developing Alzheimer's disease
Severe head injury creates a 4.5 times increased risk of developing Alzheimer's disease
Males are around twice as likely to experience a traumatic brain injury as a female
It is thought that millions of people experience head injuries each year but do not seek out proper medical care
Starting senior care for your elderly loved one can be one of the most compassionate, nurturing, and effective decisions that you can make for them in the course of your caregiver journey with them. The highly personalized services of a senior home care services provider are specifically designed to address your parent's individual needs, challenges, and limitations in a way that takes into account their personality, preferences, beliefs, opinions, and goals, as well as the care that you are able to put forth for them. This means that they are able to live the lifestyle that is right for them while remaining safe, healthy, comfortable, and fulfilled, and maintaining as much independence and activity as possible as they age in place. When it comes to handling serious health issues and risks, such as traumatic brain injuries, this care provider can help your loved one understand their risks as well as what they have been through, then create a course of care and management that will support their needs while still encouraging an engaged, fulfilling lifestyle that will give your parent the quality of life that they desire and deserve.
If you or an aging loved one are considering hiring senior care in Edison, NJ, call the caring staff at Helping Hands Home Care today at 908-418-4299. Providing Home Care Services in all of Northern and Central NJ, including Clark, Westfield, Cranford, Scotch Plains, Rahway, Linden, Summit, Edison, Elizabeth, Mountainside and the surrounding areas.
Sources:
http://www.mayoclinic.org/diseases-conditions/traumatic-brain-injury/basics/symptoms/con-20029302
http://www.biausa.org/brain-injury-awareness-month.htm
http://www.biav.net/awareness-month.htm
Latest posts by Robert D'Arienzo
(see all)