Elderly Care in Edison NJ
Even if you suspect that your loved one has COPD, it's important to verify that in order to get him the right treatments. Your loved one's medical team does this by running a series of tests to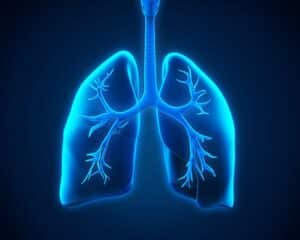 remove the guesswork from the equation. Your loved one might undergo one or more of these tests and some of them help to determine his treatments even after diagnosis.
Spirometry
There are several different lung function tests, but the most common one is spirometry. This is also a simple test, so your loved one's doctor can perform it easily during a checkup. Your loved one simply blows into a tube that leads to a spirometer. The spirometer tests how much air your loved one's lungs can hold and how fast he can release the air from his lungs. Spirometry is a test that can not only diagnose COPD but can help your loved one's doctor determine whether the illness is becoming worse over time.
X-rays
Your loved one's doctor may also want some X-rays of his lungs. Some lung diseases, such as emphysema, show up better on an X-ray than through other tests. X-rays are also a way for your loved one's doctor to determine if there has been damage to his heart. This is another type of test that your loved one's doctor may want to conduct several times in order to determine how the disease is progressing.
CT Scans
CT scans are a more detailed look at what's going on with your loved one's lungs. This type of test takes longer than X-rays, and your loved one probably needs to go to a different office than his doctor's office in order to have the scan done. These types of scans can find some of the same problems that can be found on an X-ray, but they can also determine bigger problems, such as lung cancer.
Blood Gas Tests
Another type of test that your loved one's doctor might order is a blood gas test. This is a test during which your loved one's doctor draws a blood sample and then tests it for oxygen levels and carbon dioxide levels. This type of test lets your loved one's doctor know how well his lungs are operating.
These types of tests can help you and your loved one's elder care providers know exactly how to help him at home once he's been diagnosed with COPD.
If you or an aging loved one are considering hiring elderly care services near Edison, NJ, call the caring staff at Helping Hands Home Care today at 908-418-4299.
Providing Home Care Services in all of Northern and Central NJ, including Clark, Westfield, Cranford, Scotch Plains, Rahway, Linden, Summit, Edison, Elizabeth, Mountainside and the surrounding areas.
Source
http://www.healthline.com/health/copd
Latest posts by Robert D'Arienzo
(see all)