Senior Care in Summit NJ
With the colder months just around the corner, many seniors will find it is more difficult to spend time outdoors doing the things they enjoy because of the cold weather. Feeling cooped up can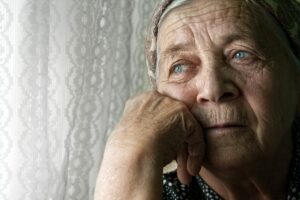 cause seasonal sadness, often referred to as the winter blues. While this can affect anyone of any age, as a person gets older, the feelings are typically more intense than what younger, more able bodied people experience.
In addition to having to spend more time inside, the days will be shorter, which results in more melatonin being produced by the body. This causes sleepiness during the day, which can further the feelings of sadness, according to Deborah Serani, who wrote the book "Living with Depression".
The eating habits that a senior has also can play a role in a sinking mood and faltering energy levels. In most cases, when the temperatures drop outside, people consume heartier, warmer meals out of habit. Eating more sugar-rich foods is also common and can cause glucose level spikes, resulting in exhaustion.
The good news is, there are a number of things seniors, along with their elder care providers, can do to help beat the winter blues.
Consider the senior's body clock
There are some seniors who experience significant changes in their bodies when the seasons change. However, others experience more of a subtle shift. This is directly related to the inner body clock, which regulates when a person sleeps, wakes up, and eats. When the senior is exposed to less sun during the fall and winter months, they may experience a shift in this body clock.  For example the senior may be sluggish or tired in the late morning or early afternoon when they usually have energy. One way to battle this change is by spending time in the sun – in fact, only 20 minutes each day can make a world of difference. Read on for more tips to help seniors battle the winter blues.
Engage in regular physical activity
Based on where the senior lives, they may want to participate in winter activities, such as regular walks. While some may have mobility issues, they can still enjoy some time outside. Try to find mobility appropriate activities for the senior that they can do inside as well, such as light stretching or following an exercise video tape approved by their doctor.
Eat a large variety of foods
During cold weather, it is important to eat a variety of different foods, which includes as many vegetables and fruit as possible. Even if there is no fresh produce available, it is important to eat the types of foods that are currently in season. Try to avoid too much sugar, as this can result in the senior crashing in the afternoon.
Unfortunately, there is no specific formula to avoid the winter blues.  However, with a combination of the tips outlined here, they can be minimized for seniors, as well as their elder care providers. Winter is inevitable; however, taking the steps to beat these feelings can help the months fly by and ensure that a senior enjoys them to their fullest potential.
If you or an aging loved one are considering hiring senior care services near Summit, NJ, call the caring staff at Helping Hands Home Care today at 908-418-4299.
Providing Home Care Services in all of Northern and Central NJ, including Clark, Westfield, Cranford, Scotch Plains, Rahway, Linden, Summit, Edison, Elizabeth, Mountainside and the surrounding areas.
Source
http://psychcentral.com/library/seasonal_affective.htm
http://www.sparkpeople.com/resource/wellness_articles.asp?id=341
http://www.huffingtonpost.com/2014/01/24/winter-blues-tips-_n_4647116.html
Latest posts by Robert D'Arienzo
(see all)