Elderly Care in Westfield NJ
Professional senior care providers have the benefit of several years of training in order to learn everything that they need to know in order to help their clients properly. As a family caregiver, you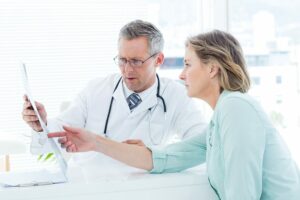 don't have that same benefit, unfortunately. You love your relative, but situations can crop up that you're not sure how to handle. The best way for you to feel like you have a better handle on the situation for your loved one is to educate yourself on her condition as much as you can.
Enlist Elder Care Help
Home care providers who have experience handling Alzheimer's aggression have a much better handle on what works and what doesn't than you might. You may have experienced these situations with your loved one and you may know what can sometimes set the reaction off, but defusing it isn't always so easy. Rely on the knowledge that senior care providers have to make your life a little bit easier. They can give you tips and information that they've gleaned from helping others in hands-on situations.
Talk to Her Doctor
Sometimes you might feel out of your depth because something in your loved one's health is not functioning correctly. Some elderly loved ones have aggressive episodes as a symptom of a urinary tract infection, for example. If you've never experienced that before, you may find your normally cheerful and loving relative reacting violently. Occasionally, medications don't work well together, either. Your loved one's doctor can interpret these seemingly bizarre symptoms and can help you to recognize problems before they become too large.
Learn Everything that You Can
Part of educating yourself involves reading everything that you can about your loved one's condition and about caring for elderly loved ones. This can feel overwhelming, though, so another way to learn more is to join support groups of caregivers just like yourself who are dealing with the same situations. That way you have a sounding board and people who have been through what you're going through. Sometimes people feel that they don't have the time for this kind of group setting, but it's really helpful and is a chance to gain some peace of mind about your loved one's situation.
As a family caregiver, you're doing a really tough job. But the more that you learn, the easier it can get.
If you or an aging loved one are considering hiring elderly care services near Westfield, NJ, call the caring staff at Helping Hands Home Care today at 908-418-4299.
Providing Home Care Services in all of Northern and Central NJ, including Clark, Westfield, Cranford, Scotch Plains, Rahway, Linden, Summit, Edison, Elizabeth, Mountainside and the surrounding areas.
Source
http://www.webmd.com/alzheimers/guide/alzheimers-aggression
https://www.nlm.nih.gov/medlineplus/ency/article/000521.htm
Latest posts by Robert D'Arienzo
(see all)