Senior Care in Elizabeth NJ
October is Breast Cancer Awareness Month. This month is the ideal opportunity for you as a family caregiver to work with your parent to help them to make the health decisions that are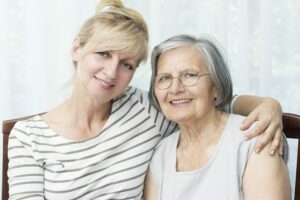 appropriate for their needs as well as their future goals. If detecting and treating breast cancer would correspond with your parent's perspectives of their future health care goals, one of the most important things that you can encourage them to do is get a mammogram. This screening can detect the presence of cancerous cells well before they are detectable by feeling, meaning that they can help to identify cancer very early, maximizing the chances of successful treatment.
Getting a mammogram can be an uncomfortable and even frightening experience for your elderly parent. Talking them through this screening can help to make the situation less stressful for both of you. Use these tips to help prepare your aging loved one for a mammogram:
Explain the process. Talk to your aging parent about why they need to get a mammogram, as well as what they should expect throughout the experience. This can help them to feel less stressed and nervous by removing much of the element of the unknown, and can make it easier to guide them through on the day of the test.
Discourage body products. The mammogram is a form of x-ray screening designed to detect anomalies within the breast. These appear as spots or discolorations. It is important to minimize the number of false discolorations or spots that might appear so that your parent's doctor has the best chances of detecting this condition accurately. Discourage your parent from wearing body products such as deodorant, body lotion, powder, or other creams on their underarms, breasts, or chest as these may cause these discolorations.
Choose an easy outfit. Trying to get out of a dress can be cumbersome and can mean that your aging parent feels uncomfortable and immodest during the test. Encourage them to wear something easy, such as pants or a skirt and a button-up top so that they can easily slip out of their shirt and bra and then put them back on after test.
If your aging parent has recently received a diagnosis of breast cancer or you are concerned about their health as they age in place, now may be the perfect time for you to consider starting senior care for them. A senior home care services provider can create a personalized approach to care, support, assistance, and encouragement that helps your parent to maintain the highest quality of life possible as they age in place. After a serious diagnosis such as cancer, this care provider can be a tremendous source of companionship and emotional support that helps them to feel more confident, make the decisions that are right for them, and enjoy a quality of life that they deserve throughout their later years. Even if your parent has not received such a diagnosis, this care provider can encourage them to live a healthier lifestyle through a balanced diet, regular physical activity, and enough rest. This means that you can feel confident that no matter what your parent is facing, they are getting everything that they need to make the most of their later years.
If you or an aging loved one are considering hiring

senior care in Elizabeth, NJ

, call the caring staff at Helping Hands Home Care today at 908-418-4299. Providing Home Care Services in all of Northern and Central NJ, including Clark, Westfield, Cranford, Scotch Plains, Rahway, Linden, Summit, Edison, Elizabeth, Mountainside and the surrounding areas.
Source: http://www.cancer.org/acs/groups/content/@editorial/documents/document/acspc-045891.pdf
Latest posts by Robert D'Arienzo
(see all)